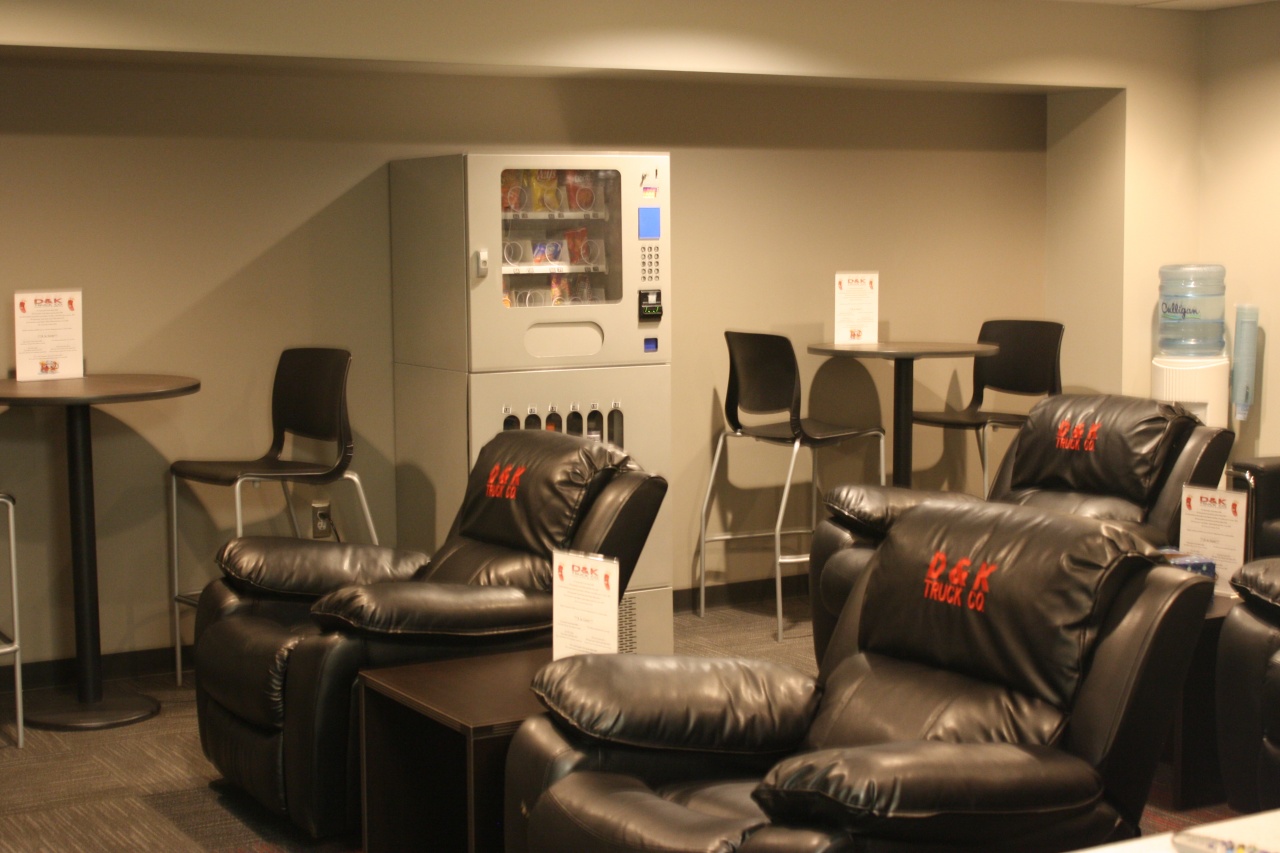 Drivers Lounge area is located upstairs with:
Recliners, vending machine, microwave, Keurig machine (free coffee and tea), large screen satellite TV, bathrooms, eating area, free Wi-Fi, charging station for cell phones and tablets, land line phone, and current magazines. In the drivers lounge you will also find information for local restaurants that deliver to our location. If you are craving something else and it is around lunch time, ask any employee and we will try to pick it up while we are out on break. There is a fax machine available on the first floor.
Special rates with local hotels and free shuttle to and from hotels.
Helpful links
Vendors:
Freightliner www.freightliner.com
Western Star www.westernstar.com
Detroit Diesel WWW.DEMANDDETROIT.COM
Alliance Truck Parts www.alliancetruckparts.c

om
Daimler Truck Financial www.daimler-truckfinancial.com
Meritor www.meritor.com
Eaton Fuller www.eaton.com
Donaldson www.donaldson.com
Helpful Links:
Northside Towing www.northsidetowing.net
Shroyer's Towing www.shroyertowing.com
Michigan DOT Mi-Drive interactive map (delays and road closer's)
State of Michigan Trucker info http://www.michigan.gov/truckers
Lansing Uber www.uber.com/cities/lansing
Taxi Cabs https://greencaboflansing.business.site/
Lansing Urgent care www.lansingurgentcare.com/
Sparrow Hospital Urgent Care www.sparrow.org/urgentcare
Local Hotels:
Comfort Inn, Dimondale, MI www.choicehotels.com/michigan/dimondale/comfort-inn/mi353
Holiday Inn, Dimondale, MI www.holidayinnexpress.com/Dimondale
Local News
NBC LANSING WILX www.wilx.com
CBS LANSING WLNS www.wlns.com
Local Newspaper
Lansing State Journal www.lsj.com